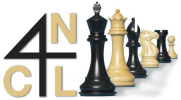 ---
Welcome to the 4NCL Results Service website.
This site is for the administration of the event. If you are looking for the results of the competition or other information about it please visit the main 4NCL website at www.4ncl.co.uk.
Authorised users, including captains wishing to enter teams, please follow this link which will take you to the login page.
---
nginx on www.4nclresults.co.uk